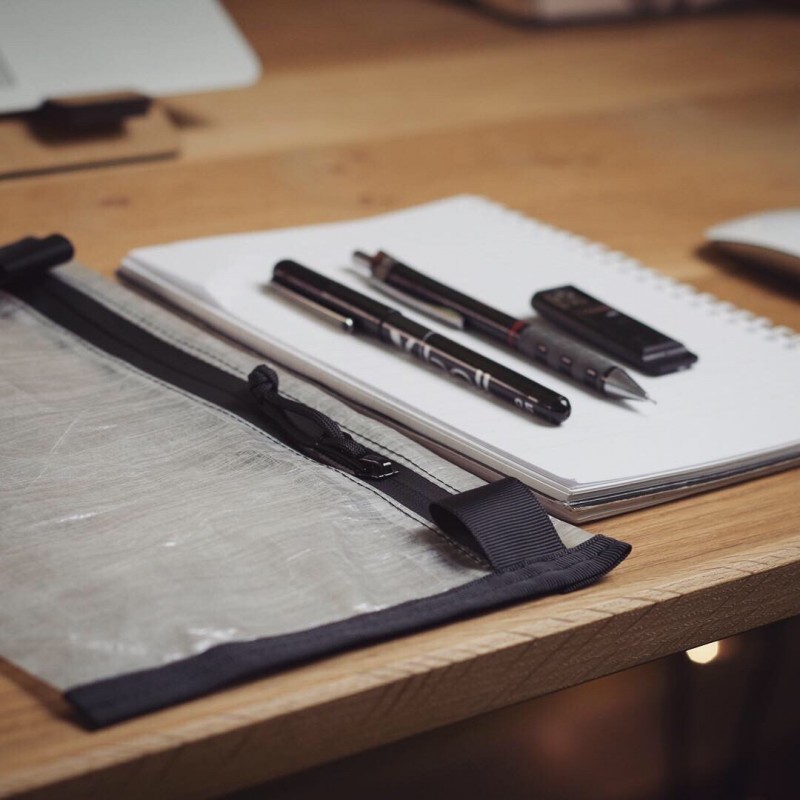  
A5 pouch
The A5 Pouch is your new work assistant. It can contain an A5 pad and all the other necessary for your everyday life. Made from Dyneema and a water repellant zipper, you know your goods are safe there. You can order the pouch in two different finish : with the seams inside or outside. 
The version with the visible seams is flat when the one with the seams inside has a little more volume. Both have the same capacity. 
External dimensions :
Visible seams : 27 x 17 cm 
Internal seams : 25 x 17 cm
No customer reviews for the moment.