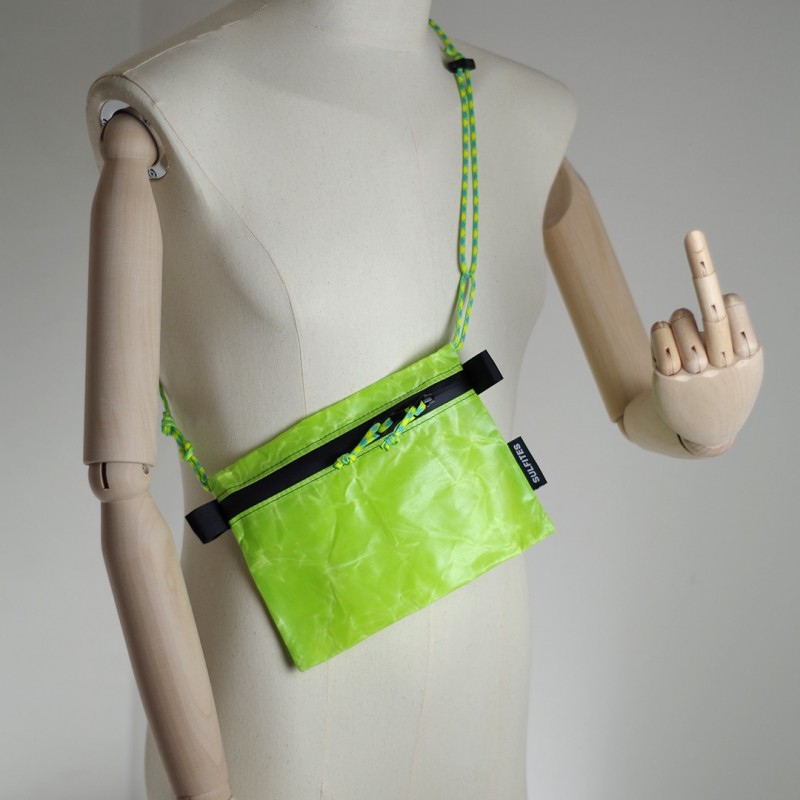  
Coated Dyneema sacoche
Dyneema sacoche for ultralight hiking or everyday carry.
This Dyneema sacoche is perfect to be used as a everyday carry pouch. It is your best companion to keep your ID, phone and wallet at reach.
This is not waxed canvas, this is resin-coated CTwov22 Dyneema. It offers a nice rigid touch, no noise, and gives a nice patina when folded.
May be delivered with a black paracord. 
No customer reviews for the moment.