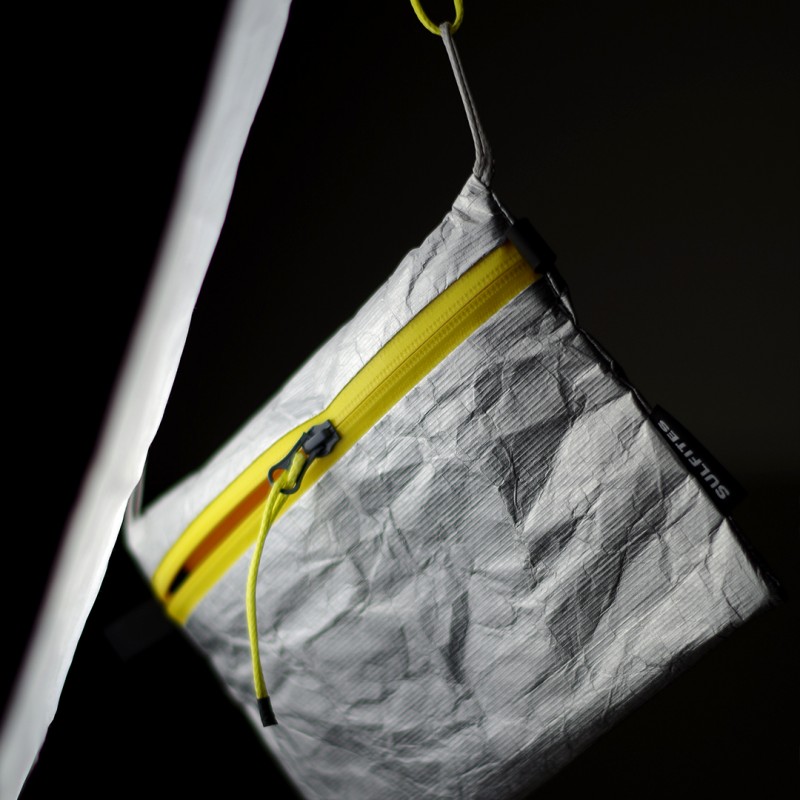  
PANTONE COLOR OF THE YEAR 2021 TYVEK SACOCHE
With PANTONE 17-5104 Ultimate Gray + PANTONE 13-0647 Illuminating, a combination of grey and yellow, Pantone set the tone for the year to come. 
This is my take on the Pantone color of the year announcement for 2021. With Grey and yellow in mind, it was an easy combination, but I still had to find the correct materials for that. I tried to keep with only grey and yellow but had to put some black tabs as yellow was too much. I think it is a good contrast anyway. The outer Tyvek used is a softstructure coated with aluminium. It is UV-stabilized, windproof and water-repellant. The yellow lining is a lightweight double ripstop with a PU coating. The zipper is 5C Aquaguard from YKK. Cords are 2,5mm Dyneema. Hardware is from ITW nexus. 
The union of an enduring ultimate gray with the vibrant yellow illuminating expresses a message of positivity supported by fortitude. practical and rock solid but at the same time warming and optimistic, this is a color combination that gives us resilience and hope. we need to feel encouraged and uplifted, this is essential to the human spirit.
Learn more on the Pantone Color of the Year here. 
No customer reviews for the moment.